The U.S. Dollar Index is trading at 97.81  with a loss of -1.23% percent or -326.00 point. The Dow Futures is trading at 26,489.00  with a loss of -0.20% percent or -53.00 point. The S&P 500 Futures is trading at 2,893.62  with a loss of -1.33% percent or -38.88 point.  The Nasdaq Futures is trading at 7,570.00  with a loss of -1.72% percent or -132.25 point.
TODAY'S FACTORS AND EVENTS
China let its yuan weaken below 7 yuan per dollar on Monday, an 11-year low, as the escalation in the U.S.-China trade war shook currency markets.
Fearful of the impact on global growth, investors dumped export-oriented Asian currencies and rushed into safe havens, with the Japanese yen surging to a seven-month high.
Chinese authorities, who had been expected to defend the psychologically important level of 7 per dollar, allowed the currency break thought the floor to its lowest in the onshore market since the 2008 global financial crisis.
In offshore markets, the yuan fell to its weakest since international trading of the Chinese currency began. The currency was headed for its biggest one-day drop in four years. It was last down 1.4% at 7.0744 in offshore markets.
PREVIOUS DAY ACTIVITY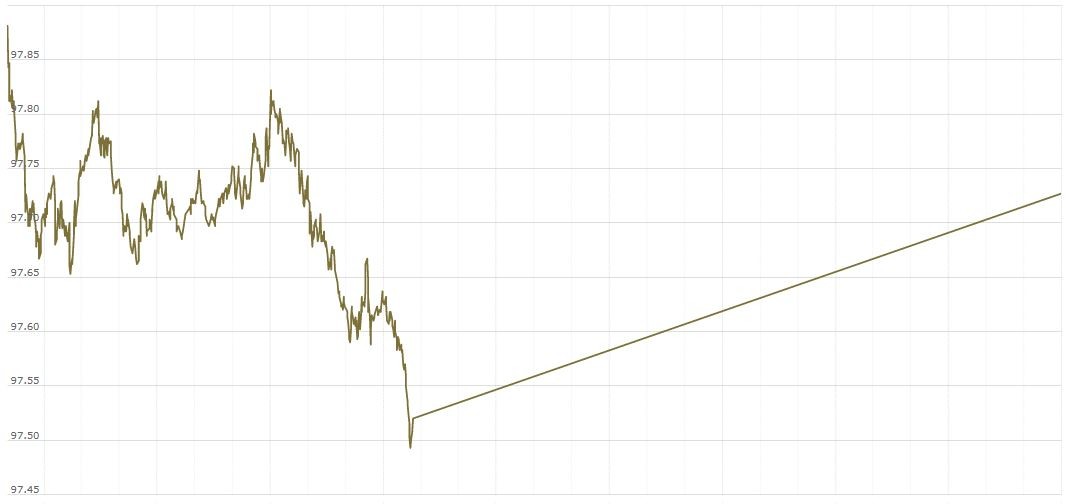 For the day the Dow is trading at 26,485.01  with a loss of -0.37% percent or -98.41 point. The S&P 500 is trading at 2,932.05 with a loss of -0.73% percent or -21.51 point. The Nasdaq Composite is trading at 8,004.07 with a loss of -1.32% percent or -107.05 point.
WORLD MARKETS
Other leading market index closes included the small-cap Russell 2000 Index closed at 1,533.66   with a loss of -1.10% percent or -17.11 point; the S&P 600 Small-Cap Index closed at 938.14 with a loss of -1.07% percent or −10.10 point; the S&P 400 Mid-Cap Index closed at 1,914.53   with  a loss of  -0.98% percent or -18.95 point; the S&P 100 Index closed at 1,296.65 with a loss of -0.69% percent or -9.01 point; the Russell 3000 Index closed at 1,723.31 with a loss of -0.82% percent or -14.18 point; the Russell 1000 Index closed at 1,623.84   with a loss of -0.80% or -13.03 point.