The U.S. Dollar Index is trading at 97.55  up with +0.04% percent or +0.05   point. The Dow Futures is trading at 26,687.00 with a loss of -0.28% percent or -76.00 point. The S&P 500 Futures is trading at 2,988.62  with a loss of -0.20% percent or -5.88 point.  The Nasdaq Futures is trading at 7,844.25  with a loss of -0.18% percent or -14.50 point.
TODAY'S FACTORS AND EVENTS
The Japanese yen rose to a one-week high and the Swiss franc gained on Wednesday as investors sought safer assets after British lawmakers forced a delay in the UK government's Brexit plans.
Foreign exchange markets were generally quiet with Brexit uncertainty hanging over the market and central bank meetings due on Thursday in Sweden, Norway and the euro zone.
On Tuesday, British lawmakers opposed Johnson's timetable for pushing the Brexit legislation through parliament — three days.
Johnson now looks set to push for a general election before Christmas to break the impasse. It is up to the EU to decide whether to extend Britain's Oct. 31 deadline for its departure.
PREVIOUS DAY ACTIVITY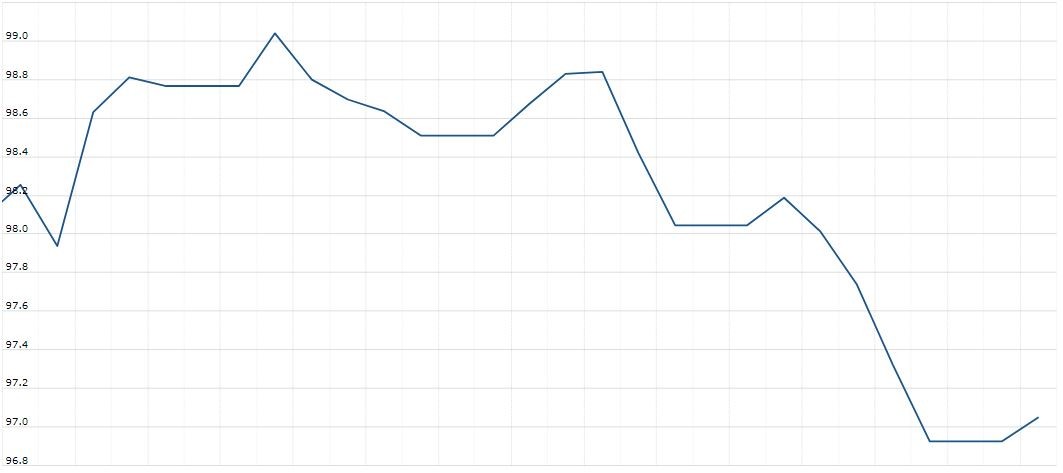 For the day the Dow is trading at 26,788.10 with a loss of –0.15% percent or  –39.54  point. The S&P 500 is trading at 2,995.99  with a loss of –0.36% percent or –10.73 point. The Nasdaq Composite is trading at 8,104.30  with a loss of –0.72% percent or –58.69 point.
WORLD MARKETS
Other leading market index closes included the small-cap Russell 2000 Index closed at 1,550.87 up with +0.047% percent or +0.73 point; the S&P 600 Small-Cap Index closed at 961.41 up with +0.27% percent or +2.56 point; the S&P 400 Mid-Cap Index closed at 1,947.08  with  a loss of -0.030% percent or -0.58 point; the S&P 100 Index closed at 1,327.59  with a loss of –0.30% percent or -4.00 point; the Russell 3000 Index closed at 1,753.85  with a loss of –0.36%  percent or -6.34 point; the Russell 1000 Index closed at 1,653.38  with a loss of –0.39%  or -6.45  point.